WELCOME TO REMARKABLE DIFFERENCE
"WE DO IT RIGHT THE FIRST TIME!"
Remarkable Difference Carpet and Upholstery Cleaning is the homeowner's choice for turning drab, dirty carpets into ones that look like new. Our unique Organic Shampoo with hot-water cleaning and high-powered extraction system is the best and most affordable way to freshen up your home from common stain removals to pet odor removal. Our products are organic and safe for children and pets.
What customers love most about the work of our professionals is that we take the extra steps to restore beauty and freshness to give carpets that brand new look, feel and smell. Our Northern Virginia location allows easy access to all of the Metropolian area including Maryland, Washington D.C. and Northern Virginia. We offer services in both residential and commericeral areas and take special effort in offering emergency water damage cleanup (especially helpful after major snow and rain storms!).
Webster defines the word remarkable as being "unusual or extraordinary" and defines difference as being a "noticeable change or distinction". The company is one that takes great pride in every facet of the services it provides to each and every customer, present and future.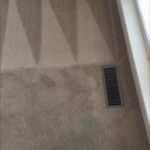 If you have carpet like this in your home... you need us!
TESTIMONIALS
"I would call Remarkable Difference over and over again..." - Terry Smith
"Thank you Remarkable Difference for saving our furniture and precious pictures from our flooded basement" - Barb Franklin
"I would recommend Remarkable Difference to all my friends and family" - Susan Johnson