We are a family owned business since 1997 and have been in the carpet cleaning business for 21 years. We pride ourselves on being polite, punctual and courteous during every appointment. We provide high quality care and focus on Quality before Quantity! Our goal is for you to be our repeat customer and for you to recommend us to all your family and friends!
Consumer Checkbook - We were HIGHLY rated by the Consumer Checkbook which is a nonprofit website that rates local service firms and provides unbiased consumer rating.
IICRC Certification - Member of the IICRC, Institute of Inspection, Cleaning and Restoration Certification.
100% Guarantee - We strive for excellence and offer a 100% Guarantee. View Our Guarantee for more details.
Customer Service - We place a high value and focus on Customer Service.
Experience - Over 35 years of experience in the industry. Licensed, bonded and insured.
BUSINESS HOURS AND LOCATION
Located in Haymarket, Virginia but service locations in the Greater Washington area including Maryland, D.C. and Northern Virginia. Call today for a free phone estimate: 703-753-2722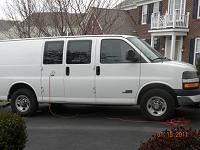 Great customer service and total customer satisfaction is our goal!


"Highly Rated Washington Consumer Checkbook"